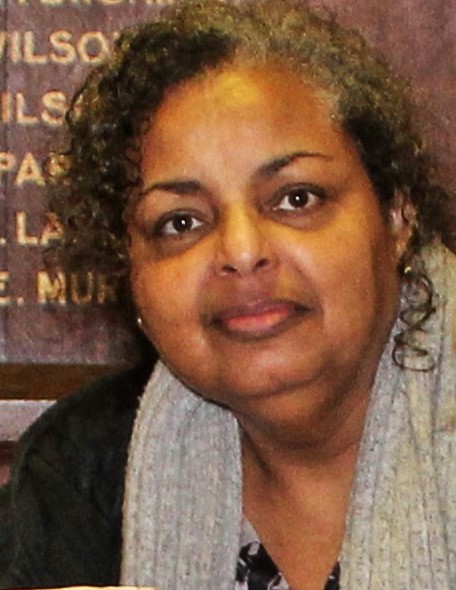 Shirley, Soprano - Founder Member
Why did you join the choir?
I joined that very first day because I responded to an advert in a local paper for a new local choir. I had always wanted to join a choir, as I had enjoyed singing from school days. I felt joining a newly established choir would be far less intimidating than those already in existence locally. I needed a choir at that time because I had not long been diagnosed with lung disease and I knew that singing would help with my breathing.
How was your first rehearsal?
I remember it well! The house in Church Hill (Waltham Forest Music Service) going up the old stairs to that little room. Marie-Claude got us singing straight away and I believe we learnt 'Joan Glover'. I remember making friends immediately with a lady called Jane who seemed very enthusiastic but she never came back! There were no more than 10 to 12 of us, I think. It was an enjoyable experience. If you had told me that day I would still be there in 10 years time, I would have thought you were crazy!
What changes have you seen in the last 10 years?
Many changes. Firstly I thought we would have had Marie-Claude around forever so that was a great surprise. Once we moved to our current home at St Mary's, the choir grew and grew. Being able to sing in a wonderful new space I believe improved our commitment and excitement being members of the choir. I began to lose track of the names of everyone as the choir grew. Our singing improved greatly and our repertoire expanded to heights I never would have expected.
What is your proudest/fondest memory of the choir?
In our first location in the music service in Church Hill, Marie Claude once asked us to 'audition' to find out our best singing part. Individually and privately in a another room, we had to sing a note until Marie-Claude determined what our voice suited. That was actually quite scary! Although I was considered a soprano, for quite a few years I 'helped out' in the Alto section until I felt it was time to move over. I recall that Marie Claude often scolded the Altos for various minor 'misdemeanors' so I felt it might be a relief to swap sides. However, this soon backfired when soon after joining, sopranos started to get regularly reprimanded instead!
Other memorable moments for me were always our own summer and Christmas concerts, particularly our amazing 5-year anniversary concert. Also I recall singing John Tavener's 'The Lamb' for the first time at a Christmas concert, a wonderful piece. 'Sumer ist a cumen in' was like Marmite, you either hated this very old English song or you loved it, and I did love it! Also being part of a small chamber choir to sing one of Marie-Claude's favourites, 'Magnum Mysterium' a piece for which I practiced incessantly to get it right, particularly to master the correct breath control required for the sopranos part, as my breathing was impaired. It is now one of my firm favourites. I remember when the choir finally got the 'Cantique' right for the first time because it had seemed at first, such a complicated piece that we struggled with for a long time. Another memory of being the choir secretary for a time and typing up our first newsletters on a regular basis. I had to fit this role in with my job as a teacher and it took up so much of my spare time each week, that I had to reluctantly pass that duty on to someone else. I am also very proud that I have stayed the distance to remain one of the few original members; a great honour.
How, if at all, has the choir impacted your day to day life?
Well after all these years I can say I am beginning to understand and read the music sheets a bit but I am a long way off perfect! I have a greater appreciation of music, singing and wonderful choral pieces, many of which I have never heard before, have learnt for the first time and which have moved me close to tears for their beauty and poignancy. I also believe the choir has been very good for my health.
What are your hopes for the future?
That we can take on bigger challenges with more difficult pieces. That maybe we can travel outside of London to perform.